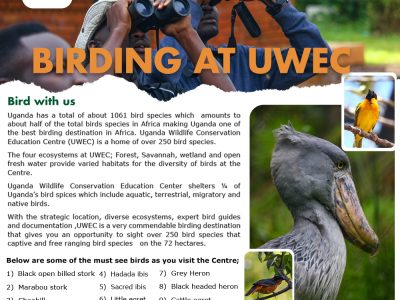 Uganda has a total of about 1061 bird species which amounts to about half of the total birds species in Africa making Uganda one of the best birding destinations in Africa. Uganda Wildlife Conservation Education Centre (UWEC) is a home to over 250 bird species. The four ecosystems at UWEC; Forest, Savannah, wetland and open […]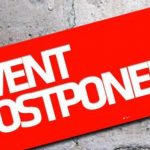 We are pleased to announce that registration is now open for this year's IZE/PAAZA training, hosted by Uganda Wildlife Conservation Education Centre. The conference is 26-29 May, 2020. For more information or to apply, see attached flyer or visit www.paaza.africa by 29 March 2020.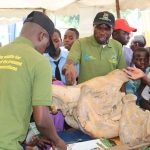 We are delighted to celebrate World Wildlife Day in the Gorilla highlands-Kisoro district. The national theme is sustaining wildlife for the benefit of the present and future generations.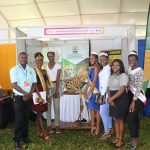 We thank all trade visitors and hosted buyers who made it a point to engage us at booth 41-Y at the 5th edition of the Pearl of Africa Tourism Expo (POATE) at the Speke resort hotel and conference center, from 4th-6th February, 2020 under the theme, " Promoting intra-Africa Travel"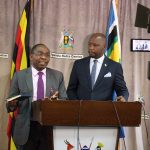 The Minister of State for Tourism Kiwanda Godfrey Ssubi, high-level representatives from the line ministry and conservation agencies garthered today at the Uganda Media Centre to address journalists about the forthcoming World Wildlife Day (WWD) 2020 celebration under the global theme ' Sustaining all life on earth' and national theme 'Sustaining Wildlife in Uganda for […]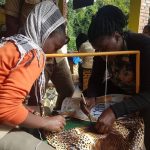 Our Waste Management Club has innovative ideas of dealing with the waste materials since it is an awkward task for most communities. Today, the Club embarked on turning waste into something useful and decorative such as crafts which is an ideal proposition for reusing the discarded waste and creating things that are more beautiful and […]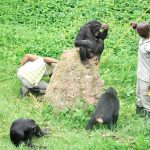 Chimpanzees have famously been observed using tools in the wild to gather food, often with sticks that are used to fish termites from their mounds. We have an artificial termite mound that provides enrichment for the resident chimps. Just like human beings think of puzzles and devices that require problem solving, their closest relatives with […]
