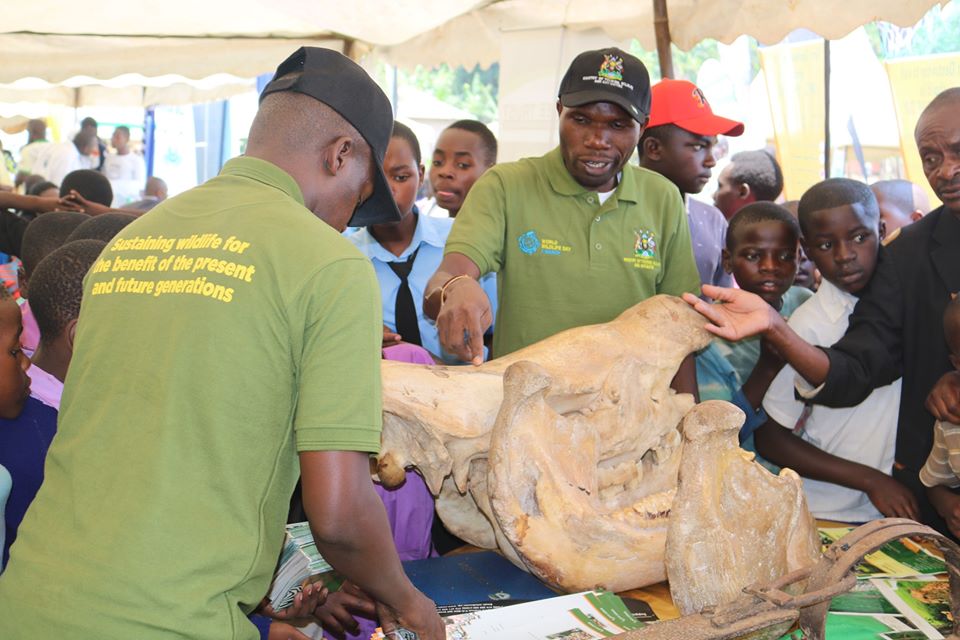 Wildlife Rescue
Our Veterinary staff and animal keepers are always on standby to attend to injured, sick or stressed animals. We work closely with other stakeholders like the Uganda Wildlife Authority (UWA) and communities. However, we believe that rescuing animals is just a short-term solution.
UWEC believes that attitude- and behavioral change through creating awareness is a more sustainable approach to species survival. That is why we value conservation education. Please check out "School and Community Programs" to learn more.
Treatment of injured and sick Animals
If a sick or injured animal arrives at UWEC, a physical examination is undertaken by our staff which consists of Veterinarian, (Animal doctor), nurse and keepers. Our veterinary and animal caretakers undertake a series of activities throughout the year like daily observations, running blood and fecal samples, physical animal examination etc. to ensure that all animals are healthy and do not carry over diseases.
Depending on their individual health status, some animals need to be kept for a long time for special care or rehabilitation before they can be released into the wild again or integrated in our Centre.
Wildlife Quarantine Services
Our facility has also got a wildlife quarantine area outside the general public's view in order to prevent infectious disease transfer. Our Veterinary unit plays an important role by ensuring that quarantined and exhibited animals are healthy.
Contribute to species recovery
UWEC has evolved from just displaying animals to visitors to playing a vital role in conservation. UWEC has the mandate to breed species that are at risk of extinction in the wild. This role enables the entity to build a healthy animal population as a backup for endangered species. Breeding at UWEC is carefully managed to control numbers and prevent inbreeding. The aim is to ensure genetic variation in the captive population. This can only be achieved by using a comprehensive record of each individual animal.